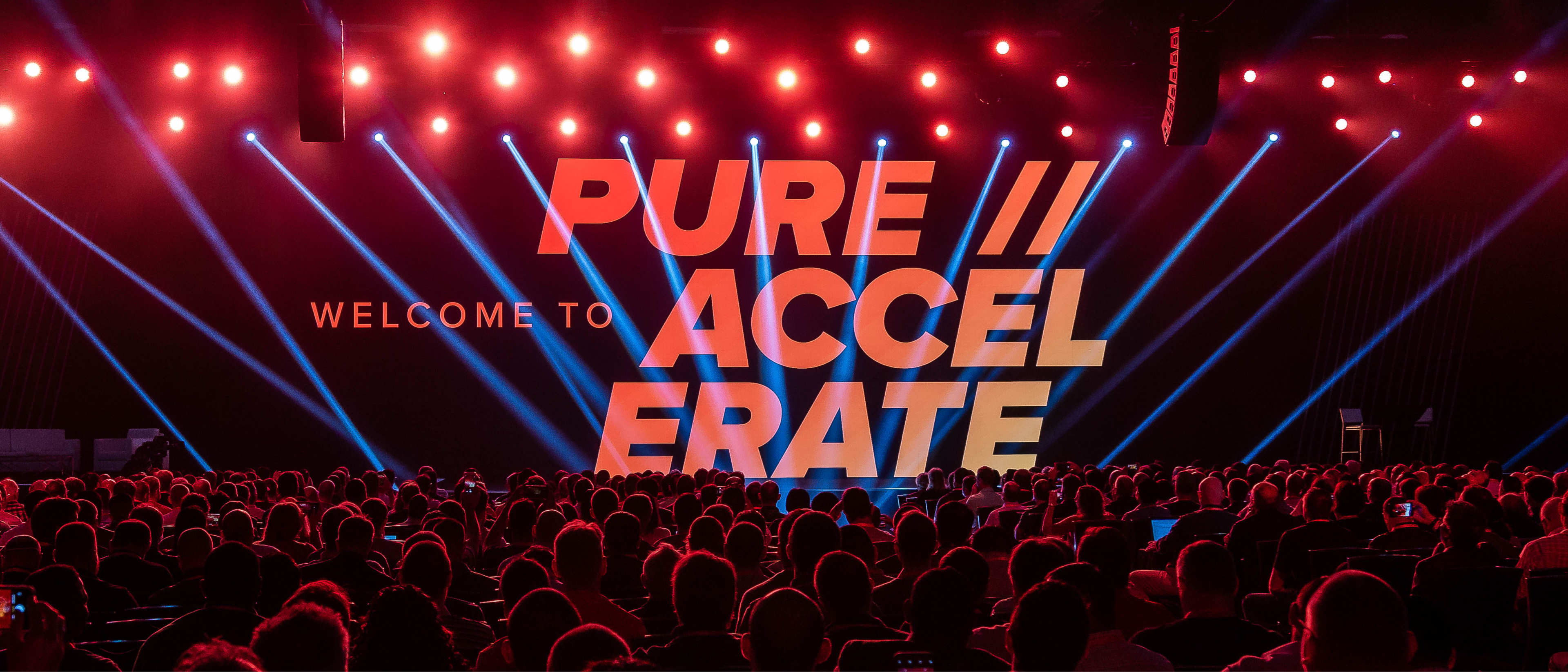 Delivering a Modern Data Experience
Pure//Accelerate is an annual user conference by Pure Storage. Its fourth event was held in Austin to an audience of 5,000 customers, partners, and media.

I led the digital design efforts for audience acquisition strategy and tactics, ensuring visual consistency was present in every communication and promotion. 

Onsite, I worked with cross-functional teams to transfer that theme from digital to physical, while helping to build an engaging and exciting atmosphere. 

One item I really enjoyed was a last minute decision to create laptop stickers as a swag item. Our team created 18 types of stickers, some for fun, some based on our announcements, and some as throwback for our 10 year anniversary; it was satisfying to see these technical attendees collect, tweet about, and trade them.